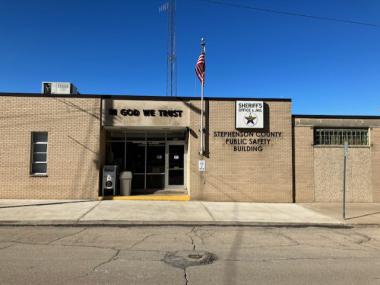 Stephenson County Sheriff's Office Address: 204 W Exchange St, Freeport, IL 61032
Stephenson County Sheriff's Office Phone Number: (815) 235-8252

The Stephenson County Sheriff's Office maintains an E-911 communications center located in the Public Safety Building in downtown Freeport which is staffed 24/7/365. Our highly trained and professional communications personnel handle dispatch services for police, fire, and EMS located outside the corporate limits of the City of Freeport. In addition to handling calls, our Communications personnel also handle walk-in customers to the PSB.

Our communications center is outfitted with state-of-the-art equipment including Phase 2 wireless capabilities, which allows for locating cell phone callers within 30 meters if their phone is equipped with GPS technology. The Stephenson County Sheriff's Office Communications Division and the Freeport Police Department 911 Center serve as backup centers to each other by having redundant equipment. If either 911 Center has a major equipment malfunction or needs to be evacuated, emergency calls can be handled at either location.