The Investigations Division conducts follow-up investigations on serious misdemeanor offenses and felony crimes that are reported to the Stephenson County Sheriff's Office. Other duties and responsibilities of Investigations Division personnel include; preliminary hearing presentations, process requests for information by other agencies/entities to include public records requests (FOIA), sex offender registrations, and maintaining the evidence/property function of the office. Additionally, the Sheriff's Office is a member of the Illinois Attorney General's Office Internet Crimes Against Children Task Force and Investigations Division personnel work closely with them to identify and apprehend child predators.
---
Meet The Investigations Staff
---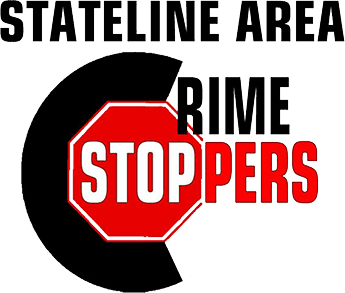 Stateline Area Crime Stoppers
Stateline Area Crime Stoppers is a non-profit organization funded entirely through donations and court ordered fines. Contributions are tax deductible! Stateline Area Crime Stoppers is certified by the Illinois State Crime Stoppers Association and is the official Crime Stoppers organization of Freeport and Stephenson County.
The Stateline Area Crime Stoppers Board of Directors is made up of concerned citizens of Stephenson County who oversee the operation of the program. The responsibility for establishing policy, raising funds and for controlling the amount of reward payments rests with the Board of Directors.
The Board of Directors approves the rewards to be paid based on the information presented by the law enforcement coordinator.
Mission Statement:
Stateline Area Crime Stoppers is a program that involves the community, the media, and area law enforcement in the fight against crime. It offers anonymity and cash rewards to persons who furnish information leading to the capture of fugitives.