The Law Enforcement Division of the Stephenson County Sheriff's Office is comprised of Patrol, K9 Unit, Court Security, Highland Community College, and the Emergency Response Team.
Patrol
Deputies assigned to patrol are primarily responsible for providing police services to the citizens of Stephenson County who reside outside of the corporate limits of the City of Freeport. Some of the duties and responsibilities of patrol deputies include; responding to calls for service, traffic enforcement, paper service, warrant service, and conducting criminal investigations.
---
K9 Unit
The Sheriff's Office has two deputies who have State certified police canines; both are assigned to patrol nightshifts. Our K9 units train on a regular basis and can perform many important functions including; search & rescue, narcotics detection, and violent offender apprehensions.
---
Court Security
Deputies assigned to court security screen visitors at the front door, transport prisoners, and provide courtroom security. Additionally, court security deputies provide security services during meetings of the Stephenson County Board.
---
Highland Community College
The Sheriff's Office is contracted by Highland Community College to provide law enforcement services. Currently, two full-time deputies are assigned to HCC and work closely with HCC Administration to provide a safe environment for staff, students, and visitors.
---
Emergency Response Team
The Emergency Response Team (ERT), is a specialized unit of deputies who are highly trained and properly equipped to respond to high-risk incidents. Examples of missions which could necessitate a response by the Sheriff's Office ERT would include; high-risk warrant service, barricaded subjects, hostage situations, active shooters, dignitary protection, covert surveillance operations, and narcotics search warrants.
---
Meet The Law Enforcement Staff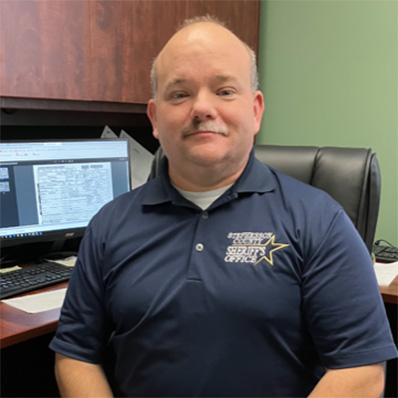 ---